Skyline offers year-round, zero-fare service throughout Big Sky and a low-fare Link between Big Sky & Bozeman.
Our routes provide service between Big Sky and Bozeman, as well as local Big Sky service between the Canyon, Meadow, Town Center and Mountain areas. Skyline also connects with the Streamline Bus System for travel throughout Bozeman and neighboring communities.
We are committed to serving you over the long term, changing and evolving as we continue to serve our community's transportation needs. Take a ride on us and find out for yourself how fast, convenient, and reliable traveling on Skyline bus can be.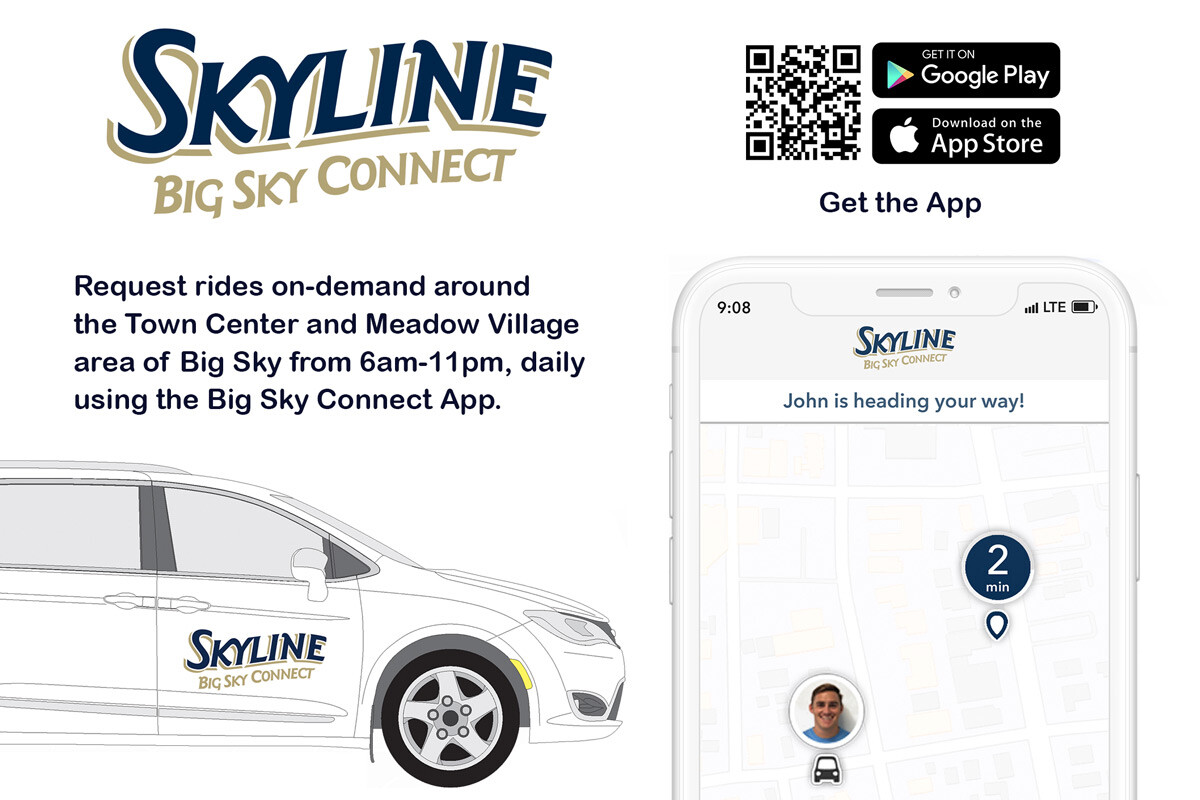 Introducing the Big Sky Connect Service
Skyline's newest service provides on-demand transportation around the Town Center and Meadow Village areas of Big Sky.
Learn More